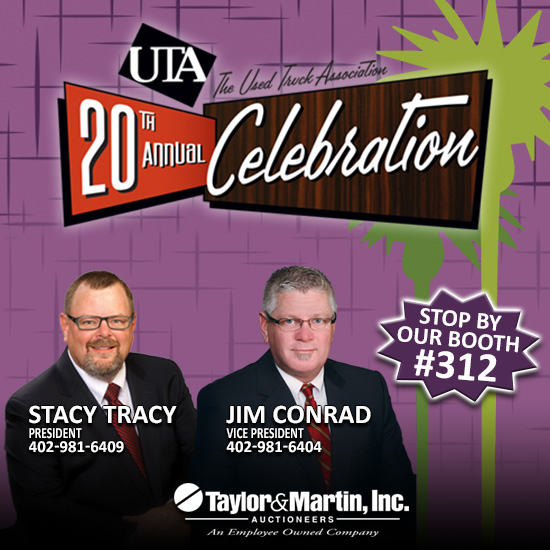 UTA Convention
Our sales staff will be out and about again this month attending the Used Truck Association (UTA) Convention. We always enjoying getting out and meeting some new customers and getting the chance to talk to some current customers! Stacy Tracy, President, and Jim Conrad, Vice President, will be attending the convention. This year's convention will be held in Palm Springs, California on November 6-9, 2019.
This year marks the 20th year for the UTA Convention. Some of the highlights this year include: welcome reception, OEM panel discussion, keynote address by retired Navy S.E.A.L. David Rutherford, vendor expo, awards ceremony and so much more! If you haven't registered, register today - because you won't want to miss out!
If you are planning to attend the UTA annual convention, please stop by and see us at booth #312. We hope to see you there!