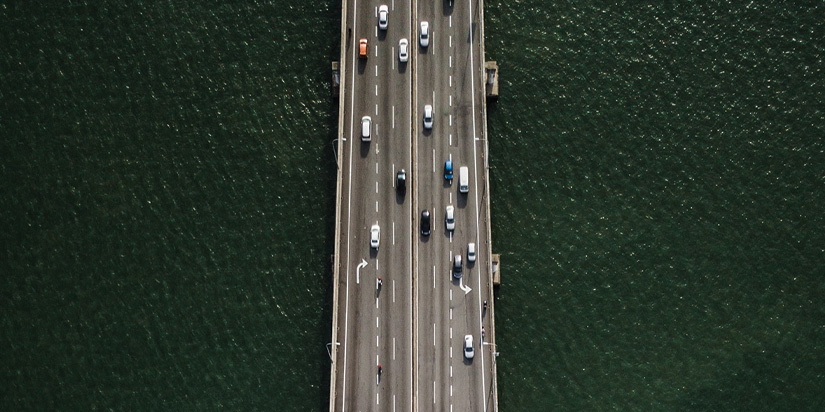 Is Automation in the Near Future for Class 8 Vehicles?
It's no secret that technology advances continuously to help improve safety and fuel efficiency while also working to take cost-cutting measures for heavy haulers. The framework for automated trucks continues to evolve and pave the way for automation in the Class 8 trucking world.
Numerous developers of automated driving technologies for heavy-duty trucks have been conducting on-road testing in recent years.
Kodiak Robotics is one of several developers of Level 4 automated driving technology that are targeting solo unmanned truck operations on long haul routes. Kodiak currently runs their automated truck tests with a safety driver behind the wheel, but they have seen great success with this, citing very few incidences of necessary intervention by the safety driver.
While this technology is not readily available to be offered to general over-the-road heavy haulers, the company is very optimistic about their future.
Their main concerns are learning how to service the vehicles, how to support them, and how to integrate this into an existing fleet model.
Another specific aspect of the industry that has been evolving rapidly in recent years, manufacturers have taken steps to move toward automated braking and electronic controlled brake systems.
The gradual change from drum brakes to disc brakes in the Class 8 market are working to improve things such as greater stopping power, accessibility for inspection and replacement, reduced fade due to great heat dissipation, and overall lower total cost of ownership.
John Bennett, Meritor Chief Technology Officer, explained how three global technology trends would be sustainability via efficiency and environment, the connected intelligence through data and analytics, and electric powertrains through regulatory compliance that could provide environmental benefits as well as a lower cost of ownership.
Bennett also stated that though the future of brake technology is encouraging, the benefits may not be seen immediately.
While many aspects of the automated trucking world are uncertain, it is likely that small changes will continue to make their way into the trucking world more immediately, followed by more long-term changes.
To read more about automated trucking in the commercial world, visit: Transport Topics
To read more about automated braking, visit: Transport Topics
Taylor & Martin is happy to assist with any and all over-the-road equipment needs to fit any operation. With a wide variety of equipment consigned to various auction locations throughout the United States, Taylor & Martin is sure to have something to fit your specific needs.