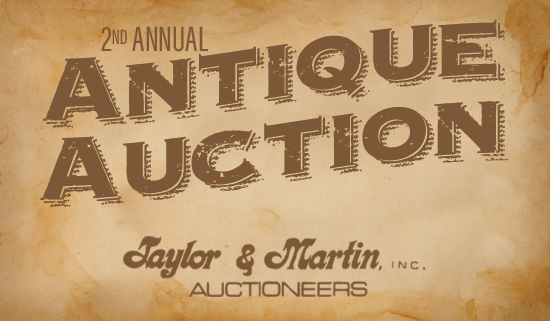 2nd Annual Antique Auction
Last year at Taylor & Martin we held our first antique equipment auction. Last year was a big hit - so we are continuing the tradition again this year! This year's auction is larger and offers more types of equipment.

Our antique auction will feature 60 lots of conventional tractors, trailers, cars and more in all stages of recondition. We have a 1925 Ford petroleum transport, 1972 Peterbilt 280, 1961 IHC DF404, 1985 Freightliner FLT6364T Cabover, a fully restored 1982 Kenworth W-900L and so much more consigned to this auction. Whether you are looking for a project or something that has been completely restored, we will have something for everyone!
Antique Auction Information:
• 5% buyer's premium
• On-site & On-line Bidding
• Open to the public
• A few units will have a reserve
The auction will be held on Wednesday, September 18 in South Sioux City, Nebraska. A social hour will be held at 5:00 p.m. and the auction will begin at 6 p.m. If you would like more information on the antique auction, please contact Andy Vering 402-654-8435 or Jim Conrad 402-981-6404. Stick around for the auction the following day – featuring 500+ units selling in two rings. Ring one will feature tractors selling inside at 9 a.m. and ring two will begin at 12:00 p.m. and will feature trailers selling outside.