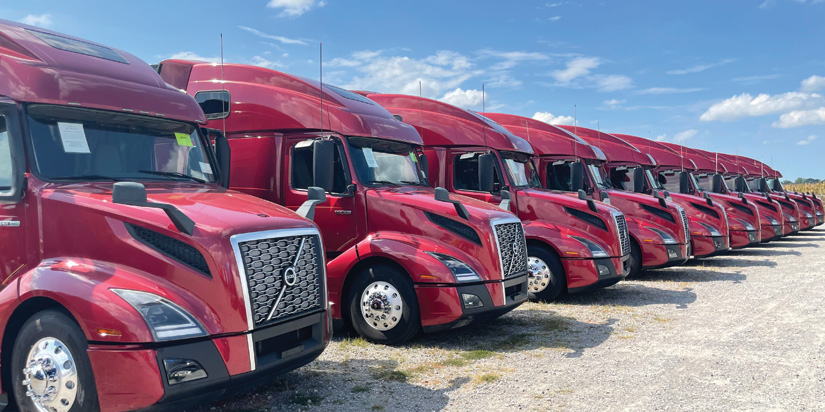 The used truck market… will it continue to boom?
It's no secret that there is a high demand for used over-the-road vehicles in today's market. The used truck market sales were up by more than 75 percent in both the auction and retail sectors this July.
New truck production has been slowed drastically due to raw material shortages. The parts shortage has lasted much longer than originally predicted, and is likely to continue to be critical in the upcoming months. This means that new truck supply will likely continue to fall short in that time.
This, combined with the general economic conditions being upturned, means that conditions appear to be ideal for the used truck market to continue its upward trend and maintain strong through the end of the year.
Many buyers have been searching for sleeper tractors with low mileage relative to the year of the tractor. Late-model trucks have also been appreciating month after month.
So, what exactly does this mean in the auction world?
With the Class 8 tractor market being in the condition it is currently in, it is a great time to both purchase and sell over-the-road equipment. There is a high demand for trucks, and the supply is remaining consistent, meaning nearly any type of used over-the-road vehicle is readily available for purchase.
Taylor & Martin auctions have seen success lately, offering a wide variety of over-the-road vehicles to ensure that the right fit can be found for anyone.
For more information regarding J.D. Power's market trend study, visit: https://bit.ly/3ho2A1p