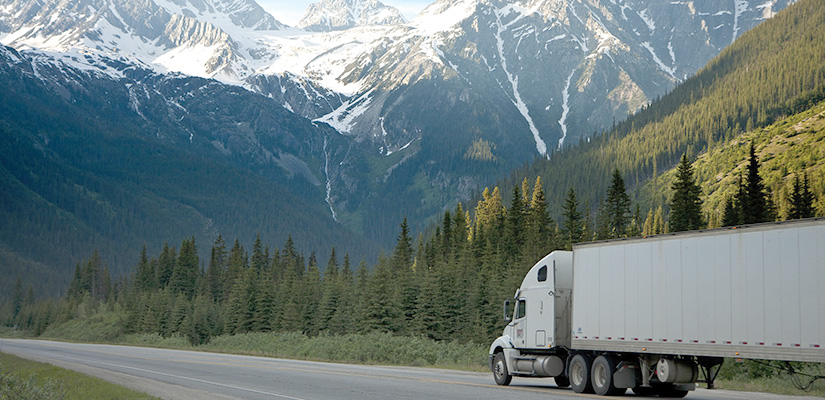 Truck Demand on the Upswing?
According to ACT Research, Class 8 truck sales have been chugging along nicely. 2020, compared with 2019 saw an increase of 22% in 2020 when compared with 2019. But the average price was down 7% and so was the average miles per vehicle (
down by 3%
).Then in late March,
ACT reported
that most recently "used Class 8 volumes (same dealer sales) fell sequentially (-7% month over month), while average sale price, miles and age were all higher than in January, 2021, up 4%, 2%, and 1% month over month, respectively. Longer term, same dealer sales volumes dropped 5% year over year, against February of 2020, while average price was 18% higher, average miles were 1% lower, and average age was flat on a year-over-year basis."ACT also noted that new truck sales had slowed some last year. This meant owners kept onto their vehicles a bit longer, hesitating to buy new, and not introducing them into the used market. Despite that, the used market seems robust.Some speculation behind this is the wake of the pandemic. Consumer spending was boosted when more goods - which travel by truck - were purchased because consumers had more in their pockets by not spending big on vacations, travel and the like. This stimulated demand, along with a catalyzed supply chains for goods that supported demand that started from the pandemic.Things like groceries and supplies were robust. In addition, the end-to-end supply chain resilience was tested to deliver goods with a trucker shortage and cautionary travel. In the midst of it all, used truck sales saw an uptick, while early in 2020 new trucks saw a downtick.
New Class 8 Truck Sales Up
According to FTR Transport Intelligence, a firm who provides analytical research on truck sales, 2021 shows much promise. According to their
research
North American Class 8 orders were on the upswing for the fifth month in a row with 44,000 units in February - a 3% boost over its earlier month and a 209% boost over the previous year. According to FTR, "February 2021 was the second-highest total ever for the month of February. Orders for the previous twelve months now total 338,000 units."While every sale of a new truck does not equate to a used truck being introduced for sale through dealership and at auction, it is likely. FTR says there's impending pressure on freight hauling capacity "to get more trucks into service." One issue affecting new truck sales, and perhaps the overhaul of used trucks, is a limited supply of components, equipment and parts, due mostly to a constrained supply chain from downstream in truck manufacturing. FTR says that large fleets are adding furiously to their fleets with new trucks.Don Ake, FTR's VP for Commercial Vehicles heralds the supply chain problem for trucks in an
article on their site
"There is tremendous pent-up demand for trucks. There are severe bottlenecks in the supply chain involving computer chips, wiring harnesses, and a whole host of various parts. OEMs are under intense pressure to deliver as many vehicles as they can, as soon as they can."
Contrast from 2020
This is all in stark contrast from 2020, where last April, the
Wall Street Journal
reported that "North American fleets ordered 4,000 of the Class 8 trucks used in highway transport last month, down 73% from April 2019 and 44% from March, according to preliminary estimates from FTR. The transportation research group said it was the lowest reading it has recorded since it began tracking orders in 1996."This was all catalyzed by the pandemic which caused some manufacturers to literally put the break on production of new truck manufacturing.For certain segments of the trucking industry (refrigerated transport) the demand may be greatly accelerated by vaccine distribution. In December the Wall Street Journal reported that "the mass distribution of Covid-19 vaccines in the U.S. will rely in part on a small circle of trucking companies with the experience and equipment needed to deliver the fragile doses intact on critical legs of the rollout."Obviously, this is now happening. Demand for trucking will stimulate demand for truck sales - both new and used for a while. And the reports that FTR issues seem to indicate that this is so, with no sign of slowing down.
Summarily, demand for Class 8 trucks, in general seems to be healthy overall – give or take some changes month-over-month or year-over-year. The economy does show positive signs. Interest rates are quite low. Not a bad time to expand your fleet and keep pace with demand for shipped goods of all kinds.