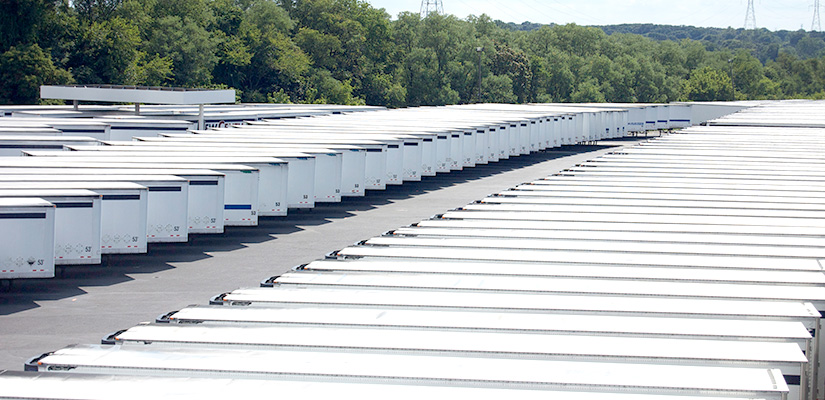 What To Know About Dry Vans
So what exactly is a dry van and what is it used for?
They are a type of fully enclosed semi-trailer that protects shipped goods from the outside elements. Dry vans are not temperature-controlled, such as refrigerated reefer units, and they can't carry oversized shipments like flatbed trailers can. The vans are commonly used for a variety of shipment types. If you've ever sent or received freight, chances are your goods likely traveled on a dry van.
Dry vans are known by many different names in the trucking industry. They can be referred to as plate vans, aluminum vans, box trailers, storage vans and depending upon their size, they can also be referred to as van pups.
The demand for dry van shipping is increasing steadily for many reasons. Dry vans work well for transporting consumer packaged goods such as clothing, electronics and furniture. They also commonly haul machinery and parts, household goods, and even nonperishable foods.
Why are dry vans becoming more commonly used?
Due to the recent increase in commerce and e-commerce, the trucking industry has had to adapt and therefore, the need for dry vans has increased tremendously.
Dry vans come in a variety of sizes to serve each and every shipping purpose. The most common type of dry vans on the road are 53 ft. long, but dry vans are also commonly produced at a 48 ft. length to accommodate for every shipment's needs. Pup trailers are commonly used for hauling less-than-truckload (LTL) shipments, and measure at 28 ft. long while accommodating up to 22,500 pounds of freight.
Another advantage dry vans offer is the protection factor that it provides. Dry vans protect the shipments from the elements such as high winds, rain and even direct heat. The enclosure and the opportunity they offer to also be locked provides extra protection for cargo being hauled over-the-road.
How can I purchase a dry van easily and conveniently?
Dry vans are widely produced and readily available at nearly any season. Taylor & Martin consigns a variety of dry vans that don't require service extras or special operation, making them one of the most affordable shipping options for carriers.
In the past ten years, T&M has sold over 20,000 vans in total. In the years 2018-2020, the average price of a van sold at a Taylor & Martin auction was $6,806.00.
Ready to check out our current inventory? Click here to view available dry vans.