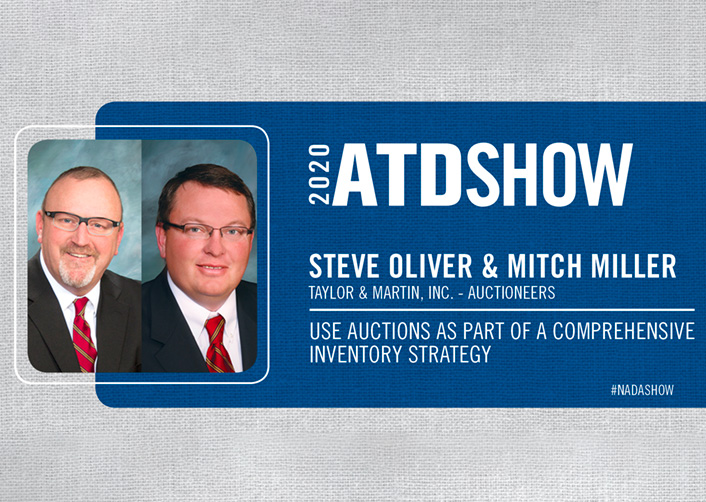 ATD Show - February 14-17, 2020
Are you attending the upcoming American Truck Dealers Show? So are we! Steve Oliver, National Director of Sales, will even be hosting a workshop (see the details below). Steve, along with Mitch Miller, Director of Auction Operations, will be manning our booth at the American Truck Dealers Show in Las Vegas, Nevada on February 15 – 17, 2020. The ATD Show Expo is the heavy truck industry's premier marketplace of products, services and technologies specifically targeted to franchised new-truck dealerships.
Below is a description of the workshop as provided by the ATD:
Use Auctions as Part of a Comprehensive Inventory Strategy
Sunday, February 16, 2020 9:45 AM -- 10:45 AM
Presenters will draw on the ATD Critical Operating Variables report to quantify and discuss key takeaways such as the effect of aged inventory on turns and gross. Dealers will be able to use their own inventory and average turns to compare themselves against the group average and our sample inventory of $1 million.
Room: Pavilion 10, Westgate
Track: ATD Leadership
We hope to see you at the workshop or stop by our booth (#219) to say "Hello".